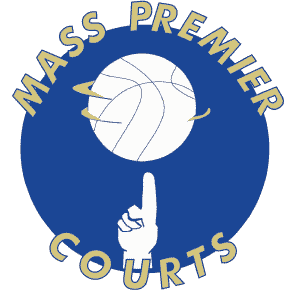 The Shooters Lab is the perfect place to perfect your technique and form to become the area's next great shooter. Players will be instructed and drilled on all things related to shooting the basketball at game speed. They will learn proper ball and elbow placement, extension, shot rotation, and follow through. . Beginners will be given the extra reps they need to enhance their technique. While those who are ready to be challenged will be put through game like shooting situations to improve their ability to knock down shots. Drills conducted will help players improve their shot accuracy not only in stationary catch and shoot situations, but also off the move, and off the dribble! Players of all ages will work on becoming an accurate marksmen at game speed and through A LOT of repetition.

Boys and Girls Grades 2nd-12th
Tuesday's
All Ages- 5:00-6:00 PMDates: 3/30, 4/6, 4/13, 4/27, 5/4, 5/11, 5/18, 5/25, 6/1, 6/8

Thursday's
All Ages 5:00 PM-6:00 PMDates:4/1, 4/8, 4/15,4/29, 5/6, 5/13, 5/20,5/27, 6/3, 6/10

Price:
Per Session: $12.00
10 Sessions: $100.00

Please contact: Dan Nagle if you have any questions at dnagle@mpcourts.com
Our pricing is based on market conditions.
2021 Spring Junior Ballers Clinic SOLD OUT!

Boys & Girls Grades K-3rd Monday Nights
This clinic is geared towards young athletes who are beginning to develop a passion for the game of basketball. Junior Ballers is very fundamental based and its purpose is to teach proper mechanics and provide each individual with an understanding of how to practice and get better on your own. This is a great way for your child to stay active in the sport and learn new, fundamental ways to fine tune their skills and develop better habits on the basketball court.

8 sessions for 60 minutes of practicing and learning basketball the RIGHT WAY!
Participants are welcomed to use Mass Premier's basketball courts for free throughout the Spring season. Please call ahead to to check availabilty. New players will recieve a reversible jersey.
Skills and drills you can take to your driveway, more repetitions with fast paced instruction!
Shooting competitions, individual and team contests,3v3 game play.



8 Week Session: 1 hour of basketball a week
Limited to 48 players (24 players per division)
Dates: 3/29, 4/5, 4/12, 4/26, 5/3, 5/10, 5/17, 5/24
Time: K-1st Grade is 5:00pm-6:00pm (24 Players Max) SOLD OUT! Interested in Waiting List? Email DNagle@MPcourts.com
2nd-3rd Grade is 6:00pm-7:00pm (24 Players Max) SOLD OUT! Interested in Waiting List? Email DNagle@MPcourts.com
Our pricing is based on current market conditions.


Please contact: Dan Nagle if you have any questions at dnagle@mpcourts.com
Select Your Program(s)
Gender:
Season:
Grade:
Sport:
.
A verification code was sent to the email address you provided. Enter the code then select your new password.
Code (from email)

New Password

Verify Password

Please select a new permanent password.
New Password

Verify Password

First Name

Last Name

Address

Primary Phone

Secondary Phone

Email Address

Password

Verify Email

Verify Password

You may access this account with a 2nd email address and password. This is optional.
Alternate Email

Password

Verify Alternate

Verify Password

One or more players are assigned to an AAU team and the team fee payment is due.
| | | | | |
| --- | --- | --- | --- | --- |
| | | Add all players to the cart, then click View Cart. | | |
.