97 Green Street, Rt. 106 | Foxboro, MA 02035 | 508.543.2626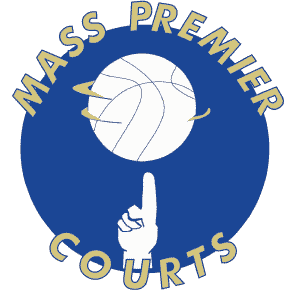 Birthday Pricing
Birthday Pricing
Birthday Parties are offered 7 days a week depending on availability! During Basketball Tournament season the weekend hours for parties are limited but still available! During the week the parties are offered during the hours of 3-4:40, 4-5:40,
5-6:40 and 6-7:40 when available!!
Party Package Pricing
$175.00 - Basic Package with Game Coordinator(includes 10 Children plus the birthday boy/girl free)
$10.00 - Each additional child (additional)
$30.00 - Shoot-A-Way (Rebound Machine, Basketball parties) (additional)
$50.00 - Extra Hour on court (only if available)
$45.00 - 1 Hour of moonwalk during party**
** The time includes set up and take down time. Age limit is 10 years old for the moonwalk. MOONWALK IS AVAILABLE WEEKDAYS ONLY!! NOTE: Game Coordinator is required with Moonwalk use.
Food Pricing (additional)
$12.15 - Pizza (One large 16" - 8 slices)
$2.57 - Hotdogs (each)
$4.67 - Chicken Fingers (4 per serving)
$6.54 - Chicken Fingers and Fries(per serving)
$2.33 - Fries (per serving)
$2.33 - Onion Rings(per serving)
$4.25 - Hotdog and Fries (per serving)
Menu Pricing - Other Concession Food
All food has a 6.25% Mass Tax and .75% Foxboro Meals Tax added
Contact:

Andy Carl for pricing and availability. acarl@mpcourts.com or call 508-543-2626 x1002