97 Green Street, Rt. 106 | Foxboro, MA 02035 | 508.543.2626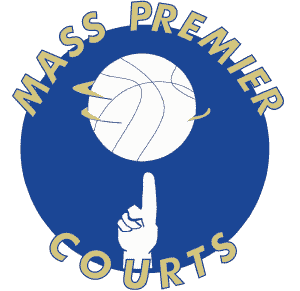 Coach Bios
Michael Adams
10th Grade Boys Gold Team - Head Coach
Assistant Basketball Coach at Xaverian Brothers High School. He had a great career at Bishop Feehan High School from 2006-2010 and went on to play at Springfield College for two years. He has been the rising coach for the current 10th Grade Gold AAU team ever since the team originated back in the 5th grade. His squads have qualified at national levels and participated regionally extending as far as New York. Planning on
traveling nationally in the years to come.
Jay Cann
7th Grade Girls Blue Team - Head Coach
Jay spent a lot of time searching for an AAU team that played a motion offense that allowed for equal opportunity to all players. He found that at Mass Premier and became an assistant coach for his older daughter's team which over the years at MPC progressed from a D3 team to a D1 team. Jay has attended the USA Basketball Coaches Training
Academy
and is AAU, USA Basketball and NCAA certified. He is now currently the head coach for the rising 6th Blue girls team which his youngest daughter plays on.
Andrew Carl
9th Grade Gold Boys Team - Head Coach
Freshman Boys Basketball Head Coach at Attleboro High School. He has been a coach with Attleboro Basketball since 2010, including teams at the town level, MetroWest travel league, volunteer assistant coach at the high school and currently the freshman at AHS. Has been head coach of the rising 9th Grade Gold team at MPC since they formed as 4th graders.
Dan Nagle
6th and 7th Grade Gold Girls Teams - Head Coach
Dan is a 2009 graduate of Emmanuel College, with a BS in History, he later earned his Masters from Northeastern University in Sports Leadership in 2011. Dan has had successful stints as the Head Girls Basketball Coach at both Bellingham High School and Worcester Academy. He then served as the Head Womens Basketball Coach at Fitchburg State University for 3 seasons and has most recently taken the Head Girls position at King Philip Regional High School where he will be entering his first season in that role.
Chris Sottile
10th Grade Boys Blue Team - Head Coach
Chris has been involved with youth sports as a head coach and assistant coach for the past 8 years. He has coached football and lacrosse for King Philip, and Basketball for King Philip and Mass Premier Courts. Fall 2018 will be his fourth season as a Head Coach with MPC. Believes in building upon existing skills while challenging players to play out of their comfort zone and develop new skills. Believes that creating a positive and demanding playing environment produces fantastic results on the court, in school, and in life.
Mike Vaughan
7th Grade Boys Gold Team - Head Coach
Head Boys Basketball Coach at Mansfield High School. A former assistant at both Franklin & Mansfield HS. Won D2 AAU National Title as head coach of Mass Premier 17U Elite. Won the D1 State Championship as head coach of Mansfield HS.
A verification code was sent to the email address you provided. Enter the code then select your new password.
Code (from email)

New Password

Verify Password

Please select a new permanent password.
New Password

Verify Password

First Name

Last Name

Address

Primary Phone

Secondary Phone

Email Address

Password

Verify Email

Verify Password

You may access this account with a 2nd email address and password. This is optional.
Alternate Email

Password

Verify Alternate

Verify Password

One or more players are assigned to an AAU team and the team fee payment is due.
| | | | | |
| --- | --- | --- | --- | --- |
| | | Add all players to the cart, then click View Cart. | | |
.