97 Green Street, Rt. 106 | Foxboro, MA 02035 | 508.543.2626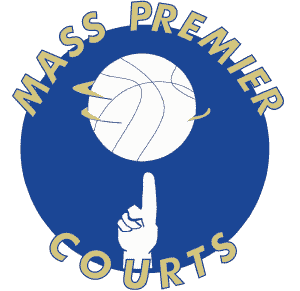 Welcome to Mass Premier Basketball Club
Hosted at Mass Premier Courts
Fall AAU Tryout Schedule & Registration is now open.
Welcome to Mass Premier Courts AAU
We are the most successful "Home Based" program in the state and invite you to be part of Mass Premier Courts AAU!
Our Unique "Home Base" program is the first in the state. All of our teams operate out of our facility located in Foxboro on the Mansfield town line minutes off the route 495/route 95 interchange. Our entire program is designed to develop not only the complete basketball player, but the complete student athlete as well. We also firmly believe in stressing the importance of good sportsmanship through competition. Our staff is held to the highest level of professionalism. All of our programs, their goals, objectives, as well as player selection are constantly reviewed by our staff of coaches.
A verification code was sent to the email address you provided. Enter the code then select your new password.
Code (from email)

New Password

Verify Password

Please select a new permanent password.
New Password

Verify Password

Last Name

Street Address

Town

Name
Address
Town
Email Address
Please review the matching accounts. If one belongs to your family, please use it rather than create a new account. This greatly helps us manage players in our programs.
First Name

Last Name

Address

Primary Phone

Secondary Phone

Email Address

Password

Verify Email

Verify Password

You may access this account with a 2nd email address and password. This is optional.
Alternate Email

Password

Verify Alternate

Verify Password

One or more players are assigned to an AAU team and the team fee payment is due.
| | | | | |
| --- | --- | --- | --- | --- |
| | | Add all players to the cart, then click View Cart. | | |
.