97 Green Street, Rt. 106 | Foxboro, MA 02035 | 508.543.2626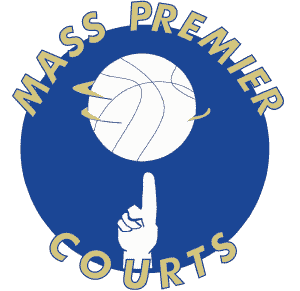 About Mass Premier Volleyball

MPC Volleyball started as a small club of three teams back in 2010. Since then, we have grown to 19 teams ranging from 12s to 18s. We have experienced coaches that have coached and played at club, high school and college levels. What makes us unique is that we offer opportunities for the players to train at Elite Fitness one day a week during the season, we are connected to a nutrition consultant, and offer opportunities for the players to coach the younger players in our program




Meet The Director of Volleyball and Staffing
MPC Welcomes Mark Ledwich

Mark Ledwich originated his passion for the game of volleyball playing on the beaches of Hampton Beach, NH as a kid. Learning of the game from his family, he quickly fell in love with the sport. Studying sound recording technology at UMass Lowell he joined their D2 club volleyball program and quickly worked his way up to a starting position and captain of the program. At this same time he started his club coaching career working with the Andover Pumas program. Post college Mark moved to NYC to work in post-production on several commercials, movies and episodics. After spending many years doing that, he missed coaching volleyball so much that he created his own club program, started working at a high school as their head varsity coach, and landed his first NCAA position as head men's volleyball coach at St. Joseph's College Brooklyn. He could not be more excited to return to his home state and continue the growth that the Mass Premier Volleyball program has seen.

You can reach Mark at markl@mpcourts.com
A verification code was sent to the email address you provided. Enter the code then select your new password.
Code (from email)

New Password

Verify Password

Please select a new permanent password.
New Password

Verify Password

First Name

Last Name

Address

Primary Phone

Secondary Phone

Email Address

Password

Verify Email

Verify Password

You may access this account with a 2nd email address and password. This is optional.
Alternate Email

Password

Verify Alternate

Verify Password

One or more players are assigned to an AAU team and the team fee payment is due.
| | | | | |
| --- | --- | --- | --- | --- |
| | | Add all players to the cart, then click View Cart. | | |